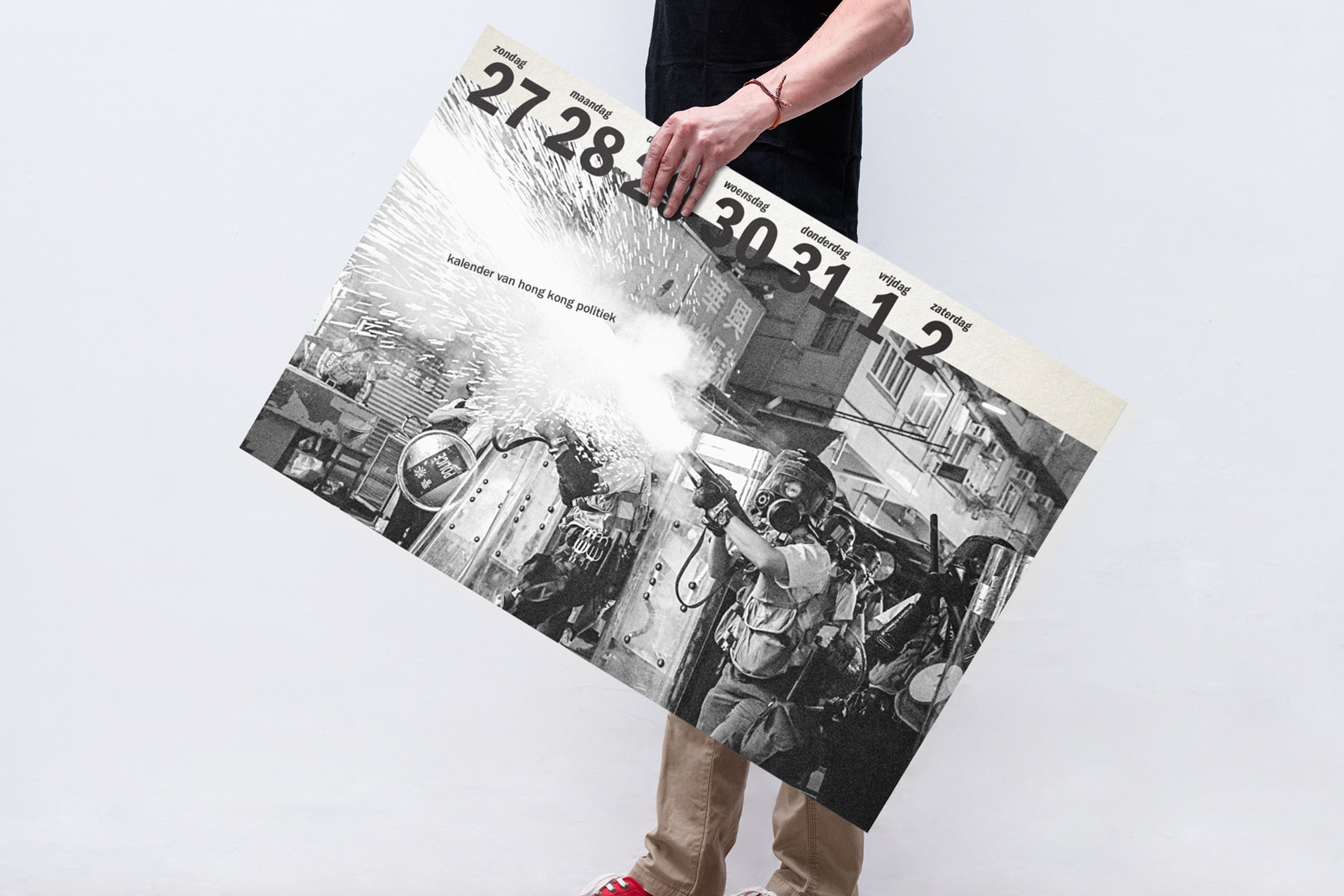 kalender van hong kong politiek

This project is an ode to the famous Dutch designer, Jan van Toorn, and his famous calendars. Inspired by his view of artworks being political, this project carries forward the same rationale into the contemporary context by taking Hong Kong's growing political turmoil as the subject matter.
The project uses found images taken by photojournalists on Hong Kong's major political events from the 90s to date, and juxtapose it against the relevant date of the event. It aims to highlight Hong Kong's fight for independence against itself.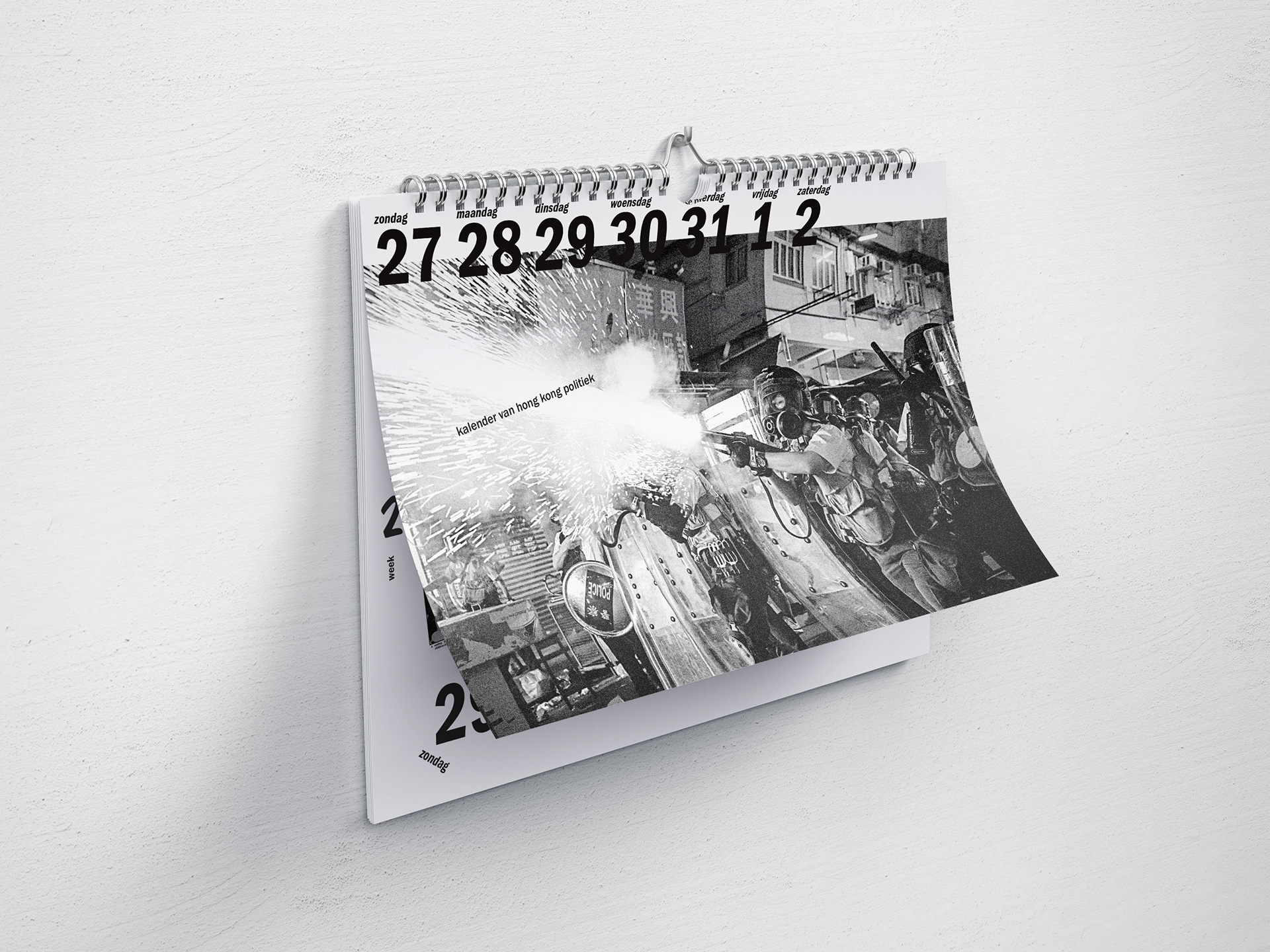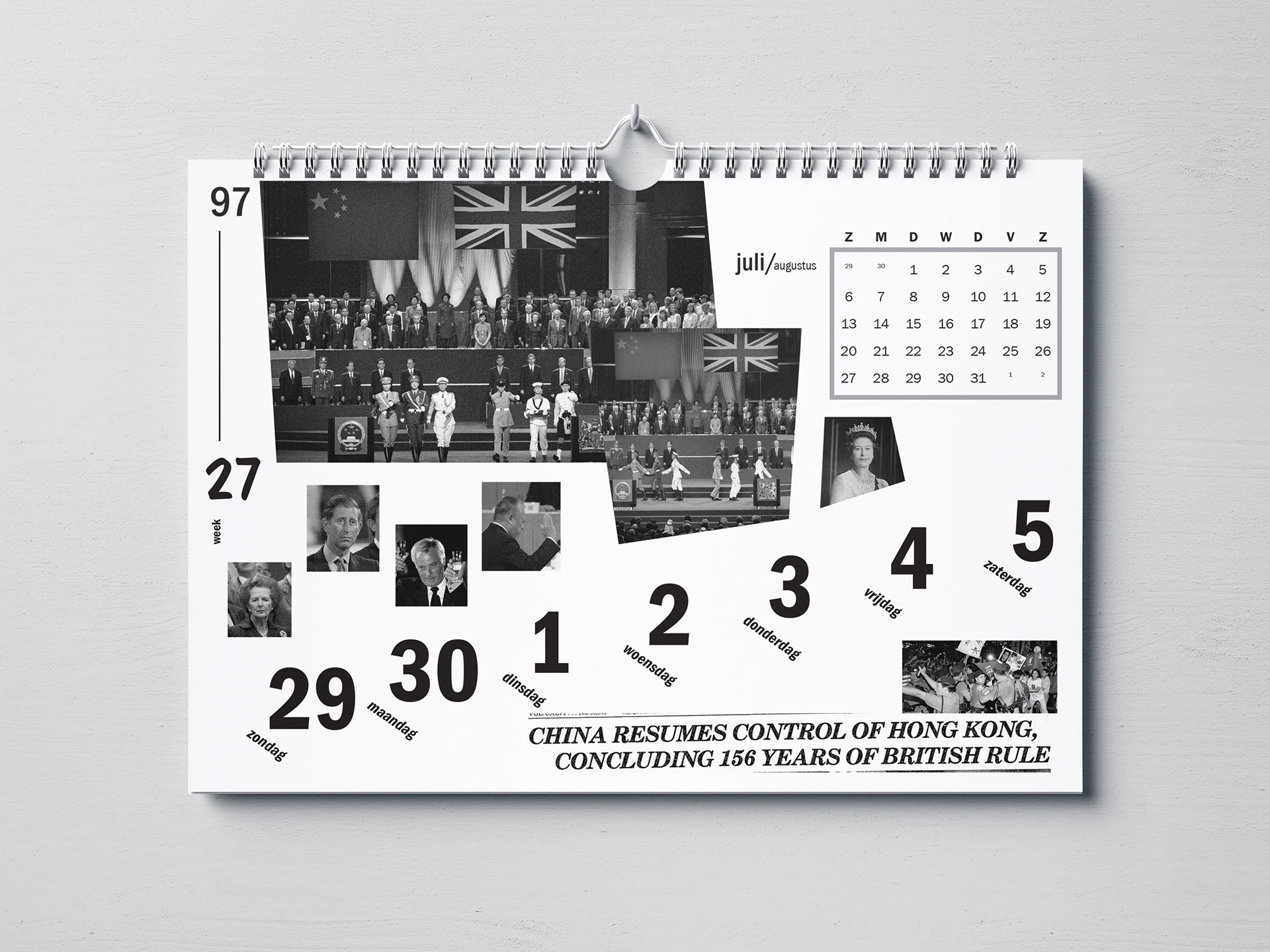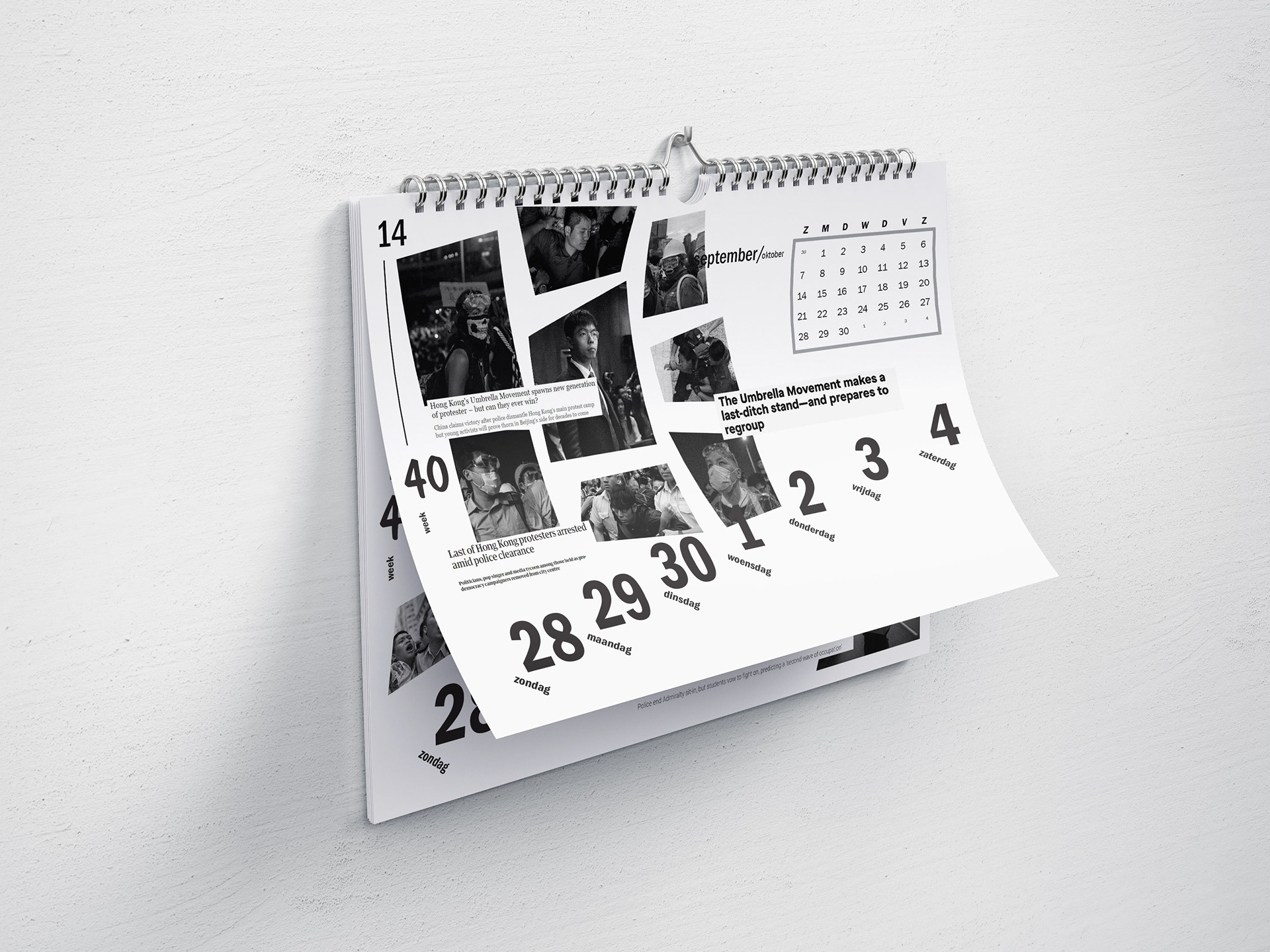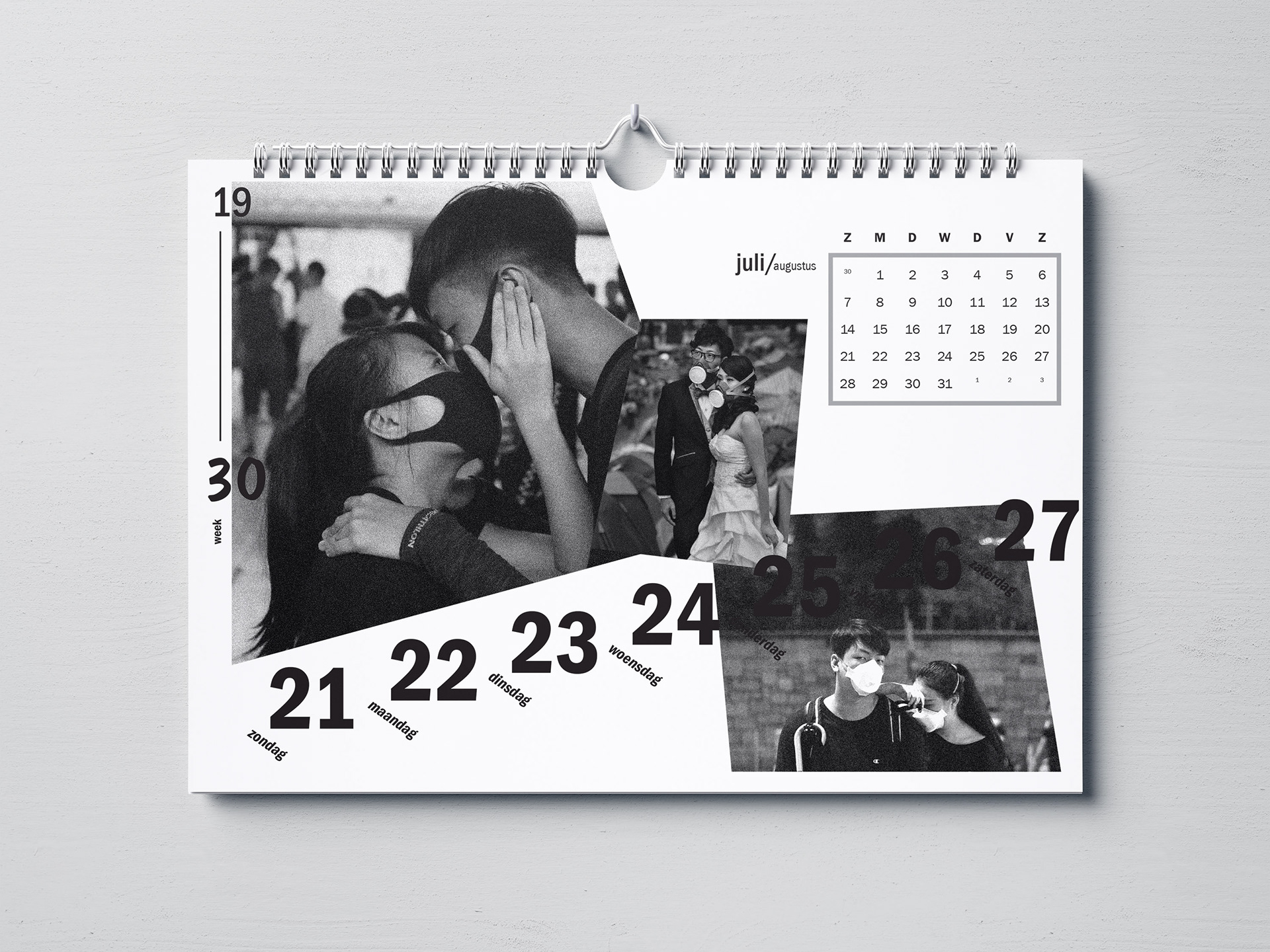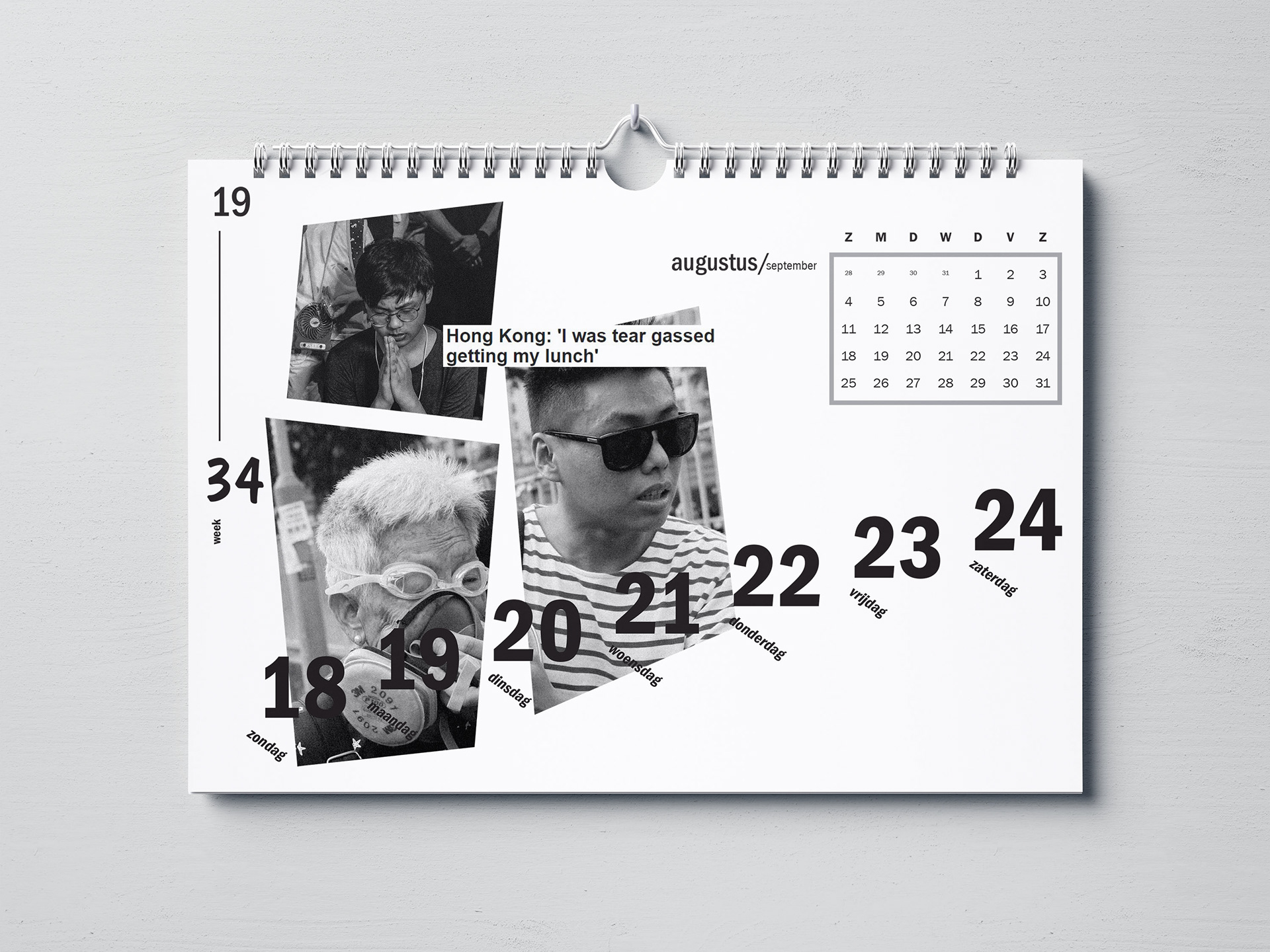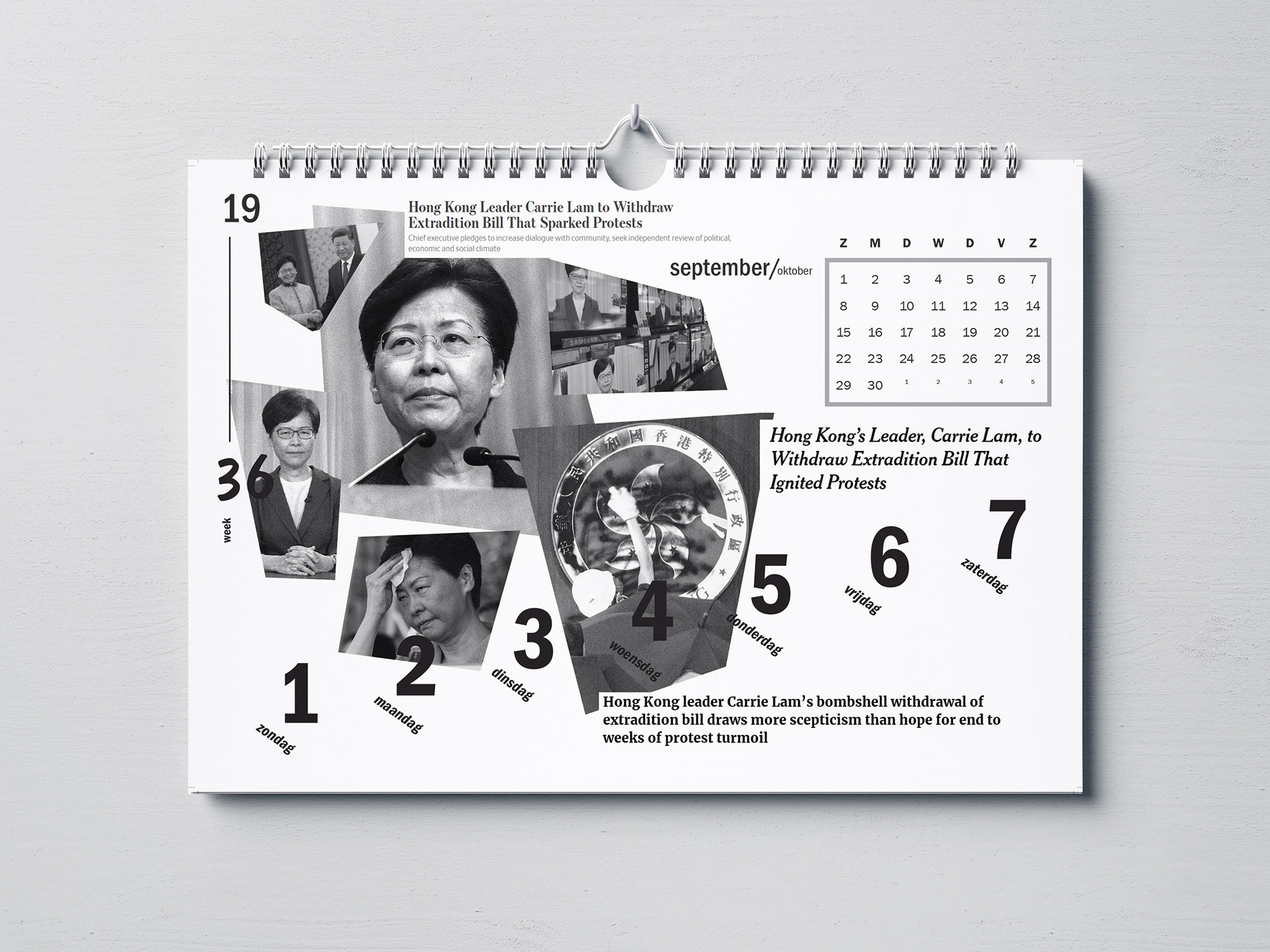 Photographs are found from online sources, all credit belongs to the photojournalists who took them.