Virgin Go!
<2019>
Introduction
Virgin go! is a flight + hotel + event booking platform that encourages people to be spontaneous; to embark on that journey of a lifetime.
As new travel experiences and destinations become more affordable, a slew of new brands and propositions now challenge that space. Virgin Atlantic came with a project brief that wants to create a new sub-brand that serves this space, offering a new Flight + Hotel booking service that is distinctive from Virgin Holidays – a bespoke holiday planning service. The new brand wants to inspire people to be more spontaneous and book an all-rounded adventure conveniently at a touch of a button.
Latching on to the idea of 'FOMO' (Fear of Missing Out), we created a brand that combines Event booking as part of its service. Having 'Event' as part of its service not only adds value, but also enables the brand to leverage on the temporality of an event; giving customers a natural sense of urgency. With a simple, memorable, and spontaneous-sounding brand name, 'Virgin go!' features the trendiest events at it's forefront, positioning itself as a trustworthy partner-in-adventure that sells the experience of a lifetime.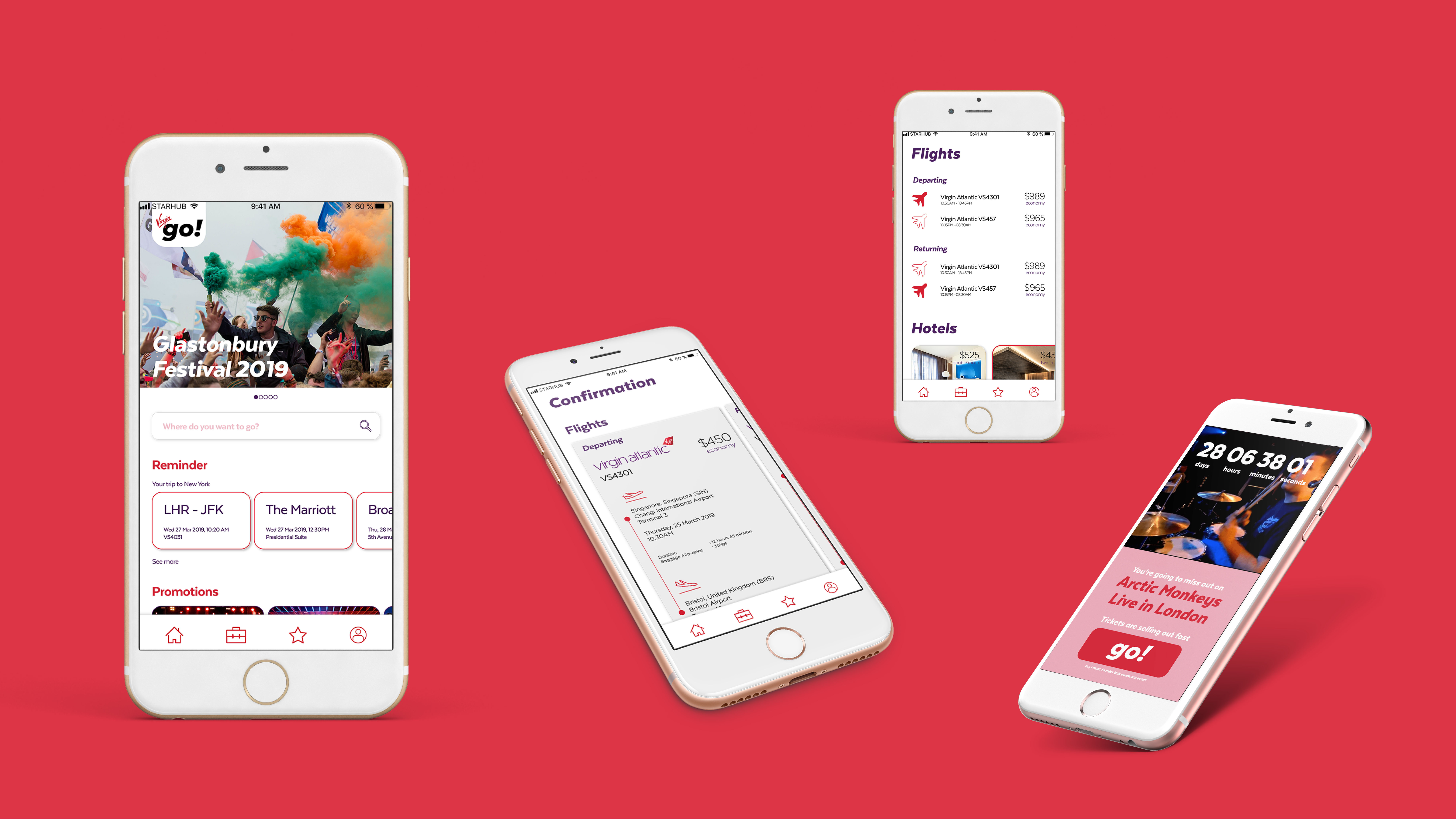 The logomark is designed to be flexible and versatile, making it easy to be paired with various words to showcase the diverse experiences the brand has to offer. This rationale is visually translated to different collaterals, such as customizable corporate namecards, and other merchandises.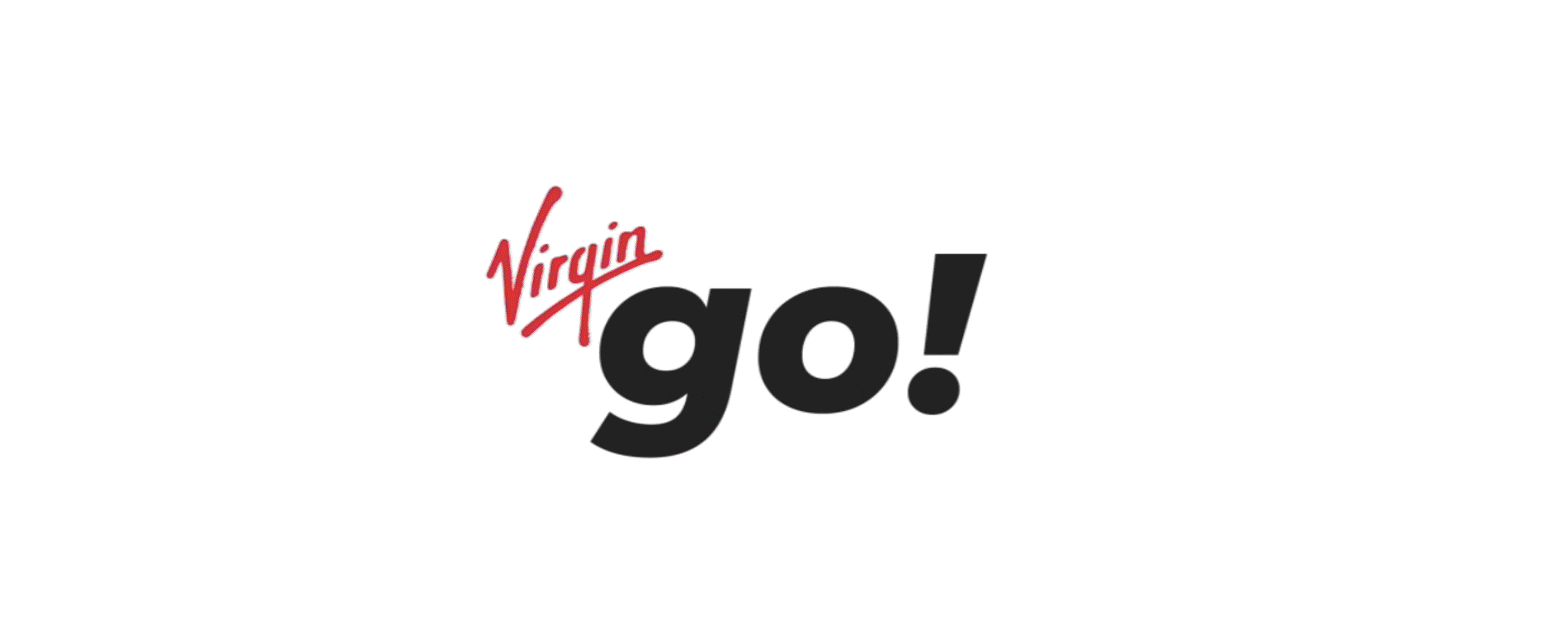 For brand awareness, the team proposes a dedicated airport check-in counter & special boarding pass sleeve to create a sense of exclusivity, and to engage passersby around the airport. Moreover, various merchandises are to be handed to passengers, according to the type of event in their booking.